My thoughts are in Pam's comments.
Pam Grout
"Absolutely everything is available to us — sorrow and joy, grievance and forgiveness, horror and transcendence — it's all on the menu. It's up to us where we put our attention."—Josh Radnor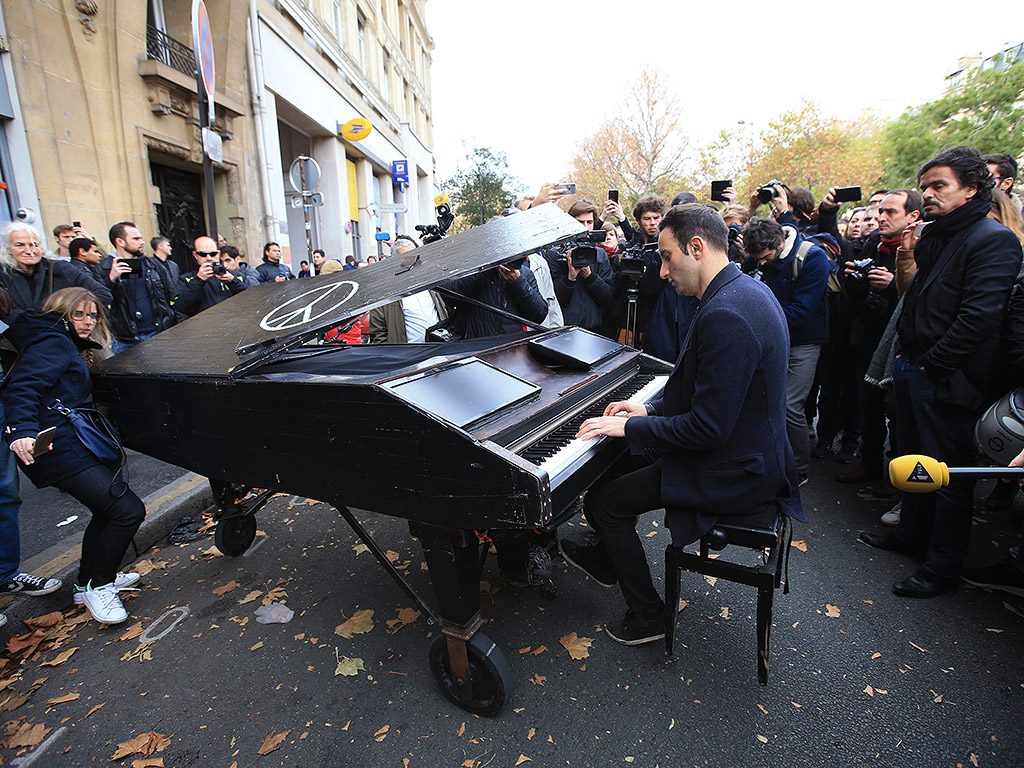 I was lucky. When news of the Paris attacks struck the airwaves, I was standing on the rim of the Grand Canyon, gazing out at billions of years of evolution, making it much easier to put things into perspective.
Like everybody else, I have a limbic cortex (AKA the lizard brain) that's in charge of fight, flight, fear and freezing up.
But I also know, after years of covering such events as a news reporter, that the minute some tragedy happens, people rush forward to help, to heal, to bring forth the higher part of ourselves that loves, only loves.
In Paris, for example, an anonymous musician drug a piano by bicycle to the Bataclan and played John…
View original post 225 more words